Hess/ AC/ Hess Spacelab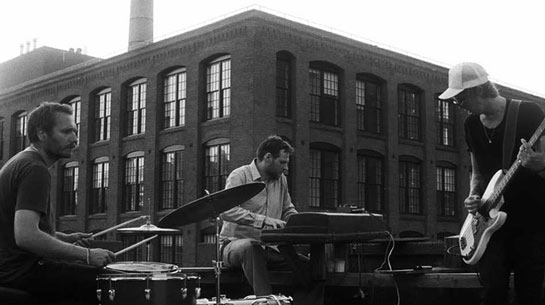 Nikolaj "The Champ" Hess – Piano / Wurlitzer / Organ
Anders 'AC 'Christensen – Accoustic / Electric Bass
Mikkel Hess – Drums
Spacelab released its debut album 'Spacelab – The Champ' in 2009 as a celebratory tribute to a series of feverish late-night jam sessions at Copenhagen Jazzhouse during Copenhagen Jazz Festival with Nikolaj Hess as bandleader.
The album features the Champ at the Hammond Organ in all his groovy glory, with soulful Anders 'AC 'Christensen on the acoustic bass and brilliant Mikkel Hess on drums and cymbals. The album was produced by Jens Mikkelsen, a fervent fan and long-time supporter of the trio.
The trio has played together since childhood in Vejle, Denmark, but wasn't named until 1997 after a long night of experimental improvisation 'under the influence' of violin, piano and percussion.
The name, Spacelab, evokes the images of moon landscapes, a vast musical universe, as well as the exploratory and experimental nature of their collaborations.
Regulars: Gustaf Ljunggren, Nik Torp, Ane Trolle, Rune Olesen, Marc Mommaas! Other dear guests: Annisette, Mette Lax, Naja Rosa, Høyer, Chris Cheek, Lars & Cille, Caro, Kira, Mames Babeganush, Hyhne, Vissing, Tranberg, Dino, etcetera.