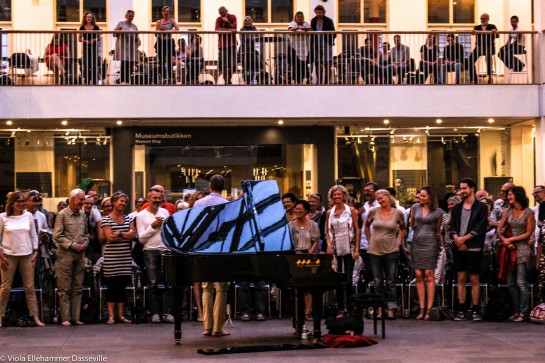 Nikolaj Hess Solo the 4th of July 2014 at Nationalmuseet – "Impressions of Bob Dylan"
The Danish Newspaper "Børsen" writes (DK):
"Er man en gang ladet sig fortrylle af Nikolaj Hess og hans stilfærdigt smukke og poetiske klaverfortolkninger af Bob Dylans berømte sange, ja så ved man, at den talentfulde danske jazzpianist er i en klasse for sig. Få kan som han ramme den skrøbelige balance mellem det sårbare og det nysgerrige. Omgivet af Nationalmuseets unikke rammer vil Hess kaste sig ud i så forskellige Dylan-klassikere som antikrigssangen "Masters of War" og den enestående kærlighedshymne "Make You Feel My Love"…..